MUSIC TO THEIR EARS – THE SING A SONG CD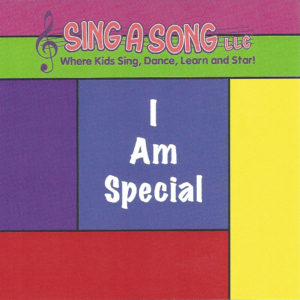 Purchase our Sing A Song CD and give your children hours of enjoyment listening to music especially arranged and written to meet their developmental needs! We believe you will find the songs encouraging, fun and rhythmic. Your children will enjoy singing these original and familiar songs, which are part of our Sing A Song collection. Favorites include "Itty Bitty Bat", "Fruit Salad Rock and Roll" and "I Am Special".
Click the link below and order your very own Sing A Song music CD "I Am Special" for only $15.25, includes shipping.